Where do A-list Celebrities, Royalty and Silicon Valley tycoons vacation while in the U.S.? Amangiri!
It's hard to put into words how unique this property is but I will try my best as many of you have messaged me a ton of questions over the past few days during my stay here. I visited the luxe Aman resort with 8 friends for my BFF's birthday (NOT as an "influencer") so I can be 100% earnest and transparent with my opinions here. 
HOW TO GET THERE 
Nestled in Canyon Point, Utah, the property is a 25-minute drive from the Page, Arizona airport. Interestingly enough, Page is home to the World famous canyons — Antelope Canyon. So be sure to visit this sacred Navajo land for their infamous red sandstones comprised of undulating waves. You need to schedule a tour to visit the Canyons and the best tip I can offer you is this: The Upper Canyon (not Lower) offers the best light leaks and noon is the optimal time for photographs this time of year (see below!). Antelope Canyon is a 25-minutes from Amangiri and it's important to note that the resort will hook you up with the BEST guided tour in the area — think no wait, no swarms of people, very VIP.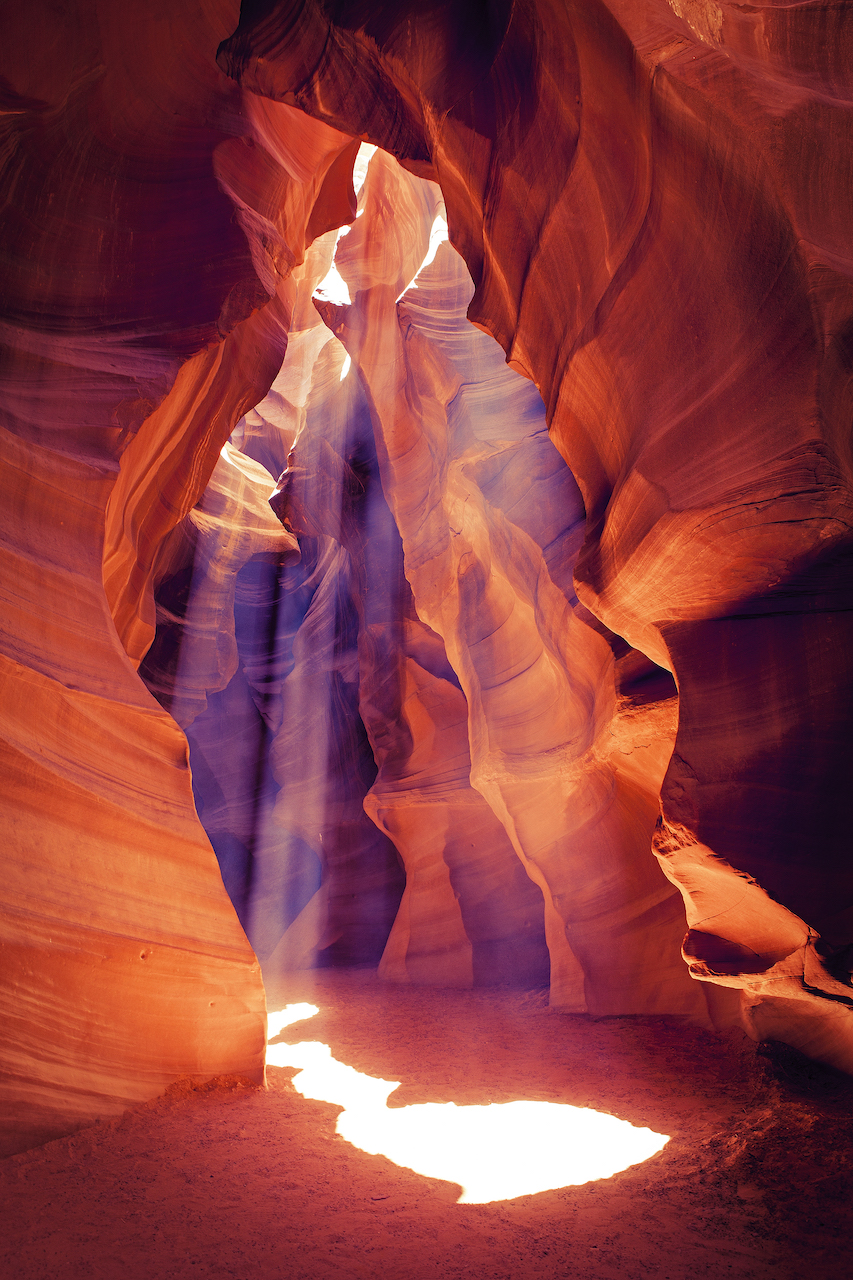 THE HOTEL
Once you are done "oohing" and "aahing" over the surrounding dramatic Mesa (enormous ochre and red colored rocks) enveloping the property, I was taken aback by Amangiri's raw aesthetic. It feels as though James Turrell (an American artist primarily concerned with Light and Space) had a hand in the design of Amangiri — compliments of its sublime interiors, minimalist design and cool light leaks. Sebastian and I stayed in a hotel room ($1,800 per night) and found the room extremely spacious, clean and Spartan-yet-decadent at the same time. Rooms are within walking distance to the restaurant, spa and pool. High season here is summer time — and I personally feel March was the best time of year to visit as it was a brisk 72 degrees every day. The skies were clear and the nights were chilly enough for a camp fire — but it was too cold to take a dip in the pool during the day time.
THE MESA HOME
The remaining 6 guests in our party stayed in the 4-bedroom Mesa Home ($10,000 per night). The Home boasts an infinity pool, a pared-back aesthetic and muted palette. It is important to note that the Mesa Home is secluded from the rest of the property via a rock escarpment and is a short drive from the main property. BMW X7s are aplenty here in Paradise — but the distance may irk some yearning to be closer to the restaurant, spa and pool. 
WHY YOU NEED TO  GO
My first takeaway? I felt 100% immersed in nature here. The sound of the crackling fire and scent of burning sage will always remain in my heart as will those striking views of the Mesa. The service is above and beyond and the food is bar none. There are a spate of thrilling experiences — hikes, mountain climbing on Via Ferrata, UTV rides, horseback riding and more. Over at the Navajo-inspired spa, be sure to seek out the flotation pavilion where you will  merrily bob in the water amongst lit candles and the intoxicating aroma of desert sage.
Definitely add this special spot to your  bucket list. 
January 13, 2020
December 8, 2019
December 4, 2019
Whoops, you're not connected to Mailchimp. You need to enter a valid Mailchimp API key.